(Sorry, some of the embedded tags on this page are outdated and do not function anymore ! I have not found time as yet to correct the (being 90 years old !)
Hong Kong
in pictures and video clips
1951-53
Returning after day's toil
Our new office in Marina House, Queen's Road Central
---
Hong Kong Sheung Wan district
---
Statue square and Cricket Club
Staying as paying guest at Ho Man Tin Hill Road, Kowloon
---
Ho Man Tin Hill, Kowloon and Botanical Garden

>

Wandering through Kowloon 1951



---
Colleagues at Statue Square
Enjoying newly introduced LP records
The bank Dutch staff. Me on the right.
Hong Kong as it was in 1952
Sampans
Buddhist monastry on Lantau island.

Our Vauxhall proved to be quirky.
Our first car, a Vauxhal 12.
The office staff in 1952
De nieuwe 16mm Bolex
(salto)
Taking a dip
Protest marches in Kowloon
Holiday cruise to Japan

---
Photo: Latest purchase: Oldsmobile Convertible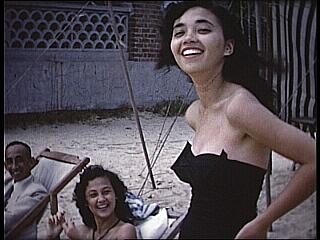 Video clip: Office outing (click)
Video clip: Typhoon scourges Hong Kong waterfront
Video clip: Price winning film 'Rain'
Photo: Filming an entertainment evening for the crew of a Dutch destroyer on its return from Korea.
Film evening with new Ampro projector and synchronous taperecorder
Squatters' children
Video clip: Enormous fire in squatters village, Kowloon, 1953
Slide: Fishing village along the coast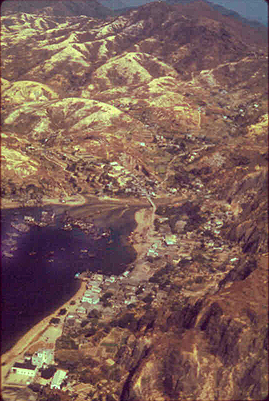 ---
See further:

---
My 125 Hong Kong/Macau video clips 1949/61 on YouTube
Links:

Recommended reading:
Booth, Martin: Gweilo. Memories of a Hong Kong Childhood (2005)
---
On the web since 7 December 2006. Revised 2nd Oct 2020.
© Michael Rogge 2015
---
Recapitulation of previous pages with photos and clips
---
The above photos also appear in my autobiography in Dutch:

A collection of my photo's of Hong Kong Kong in the fifties was shown in 2010 in the Tao Evolution Gallery, 13 Circular Pathway, Sheung Wan, Hong Kong. My photobook 'Hong Kong in the fifties' is still for sale.