PLEASE WAIT UNTIL VIDEO CLIPS ARE DOWNLOADED !
Kobe, Japan
in pictures and video clips
1957 1959
The Inland Sea nea Shioya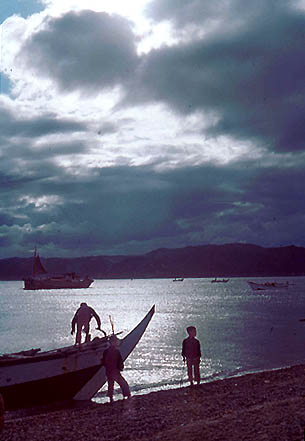 Office party of a Dutch NHB bank, Osaka 1958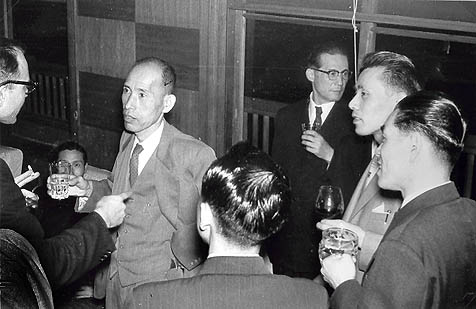 Kobe Bank staff 1957
Hans Brinckmann at work in bank office,Osaka 1957.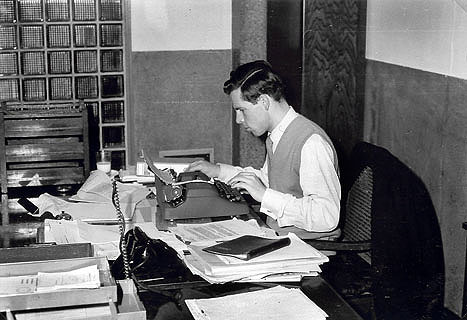 Shioya Subudgroup in my house at James Estate, Shioya with Ohnukisan and Hans and Joke van Rossum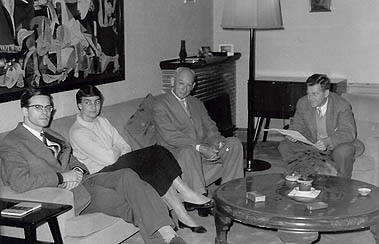 Kansai philosophical discussion group 1958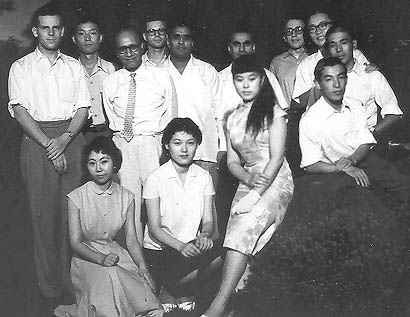 ---
Scenes from my home movie 'Sincerely yours', a satire on my life in Kobe 1958
Servant Okamurasan helps me waking up!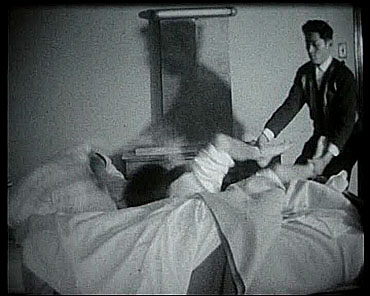 Appearing twice in the office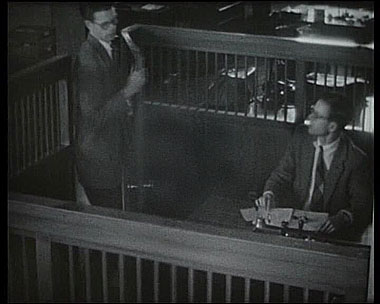 Another case of dual appearance.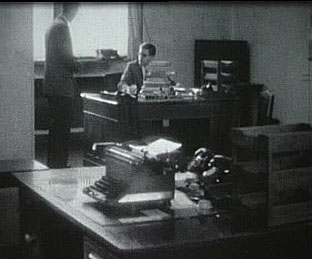 Manager scolds obstinate sub-ordinate (dual exposure)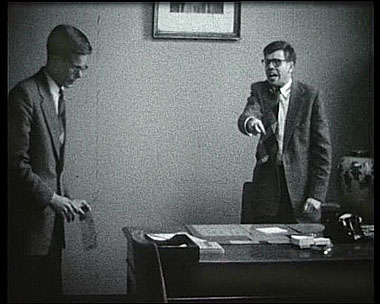 Standing in as sandwichman in Kobe 1958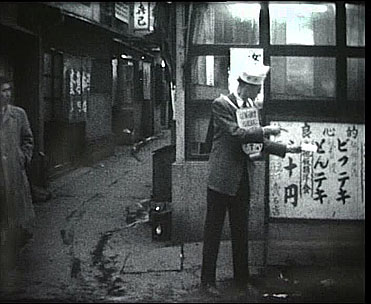 ....and as vendor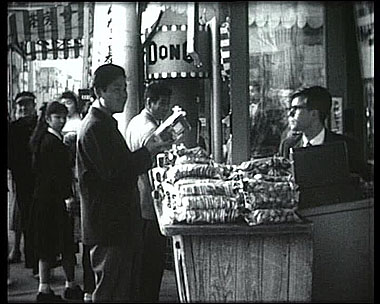 ...finally as waiter.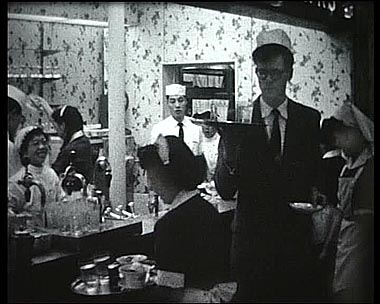 At night ghosts appear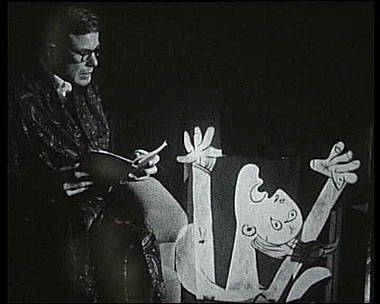 or machinery.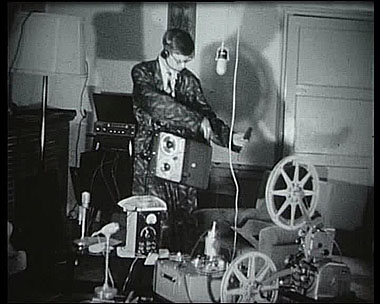 Living as a pasha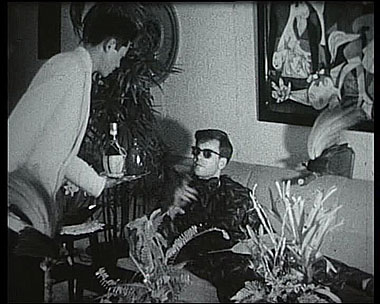 ---
The Kobe murder case in our office.

A visit of Dutch chancellor Nico van zelm and blind students on the lawn of my house in James Estate.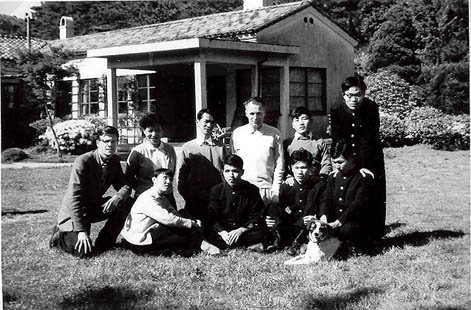 Tatebe, my dog Jiro and house in James Estate, 1958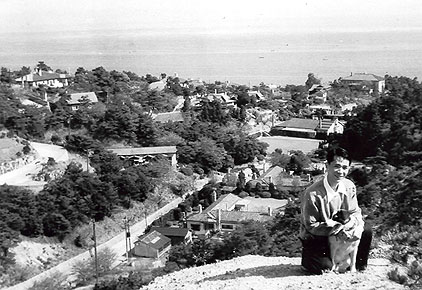 ---
I visited JanWillem van de Wetering staying in the compound of Mrs. Sasaki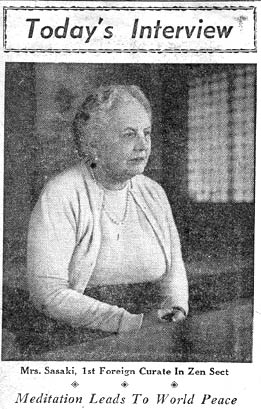 My cover photo on Janwillem van de Wetering's 'Empty Mirror'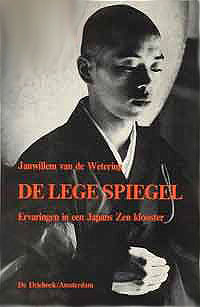 Noh performance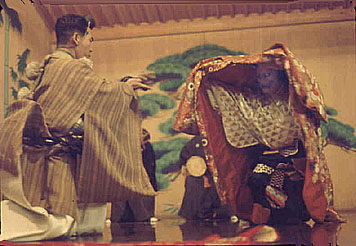 Hokusai's woodblock print: Tsunami with Mt.Fuji in the background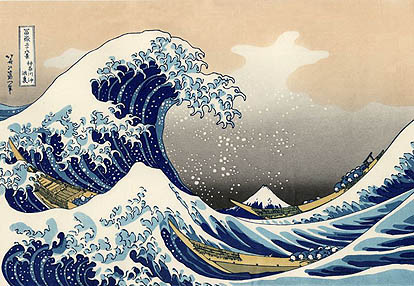 Farewell reception with consul de Roos before my leaving for Tokyo in 1959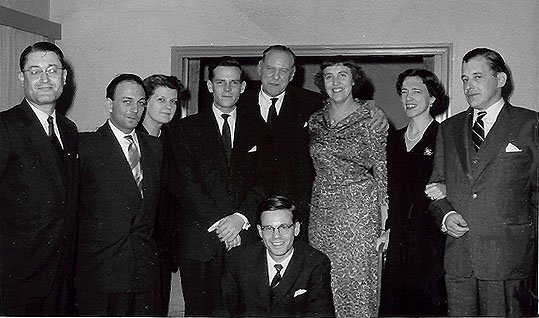 Wedding of Dik van Brummen and Brenda Salter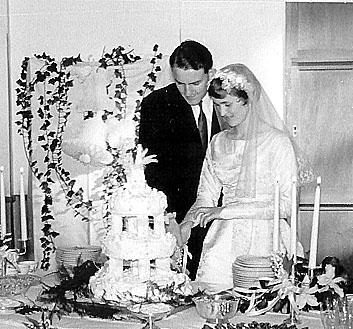 Joke van Rossum at work in her garden.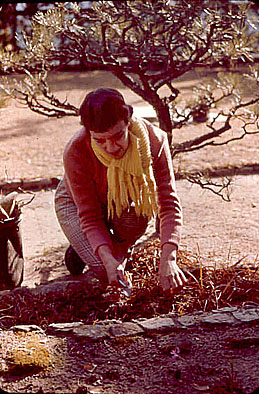 Indonesian meal with Pak Subuh of the Subud movement in Shinagawa Prince Hotel 1959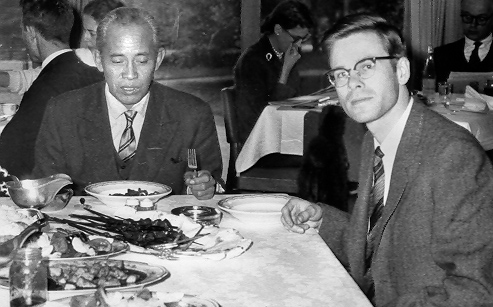 Pak Subuh and Alice Kent in Kamakura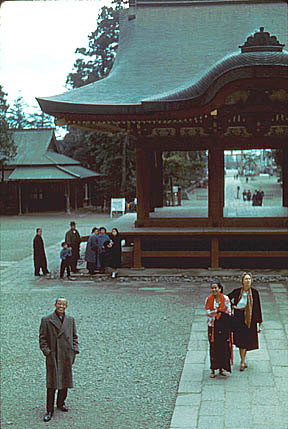 Pak Subuh at Shinaga Prince hotel, Tokyo 1959,
Mainichi Shimbun reports on my friend Hans Brinckmann's wedding

Wedding Hans and Toyoko Brinckmann - Yoshida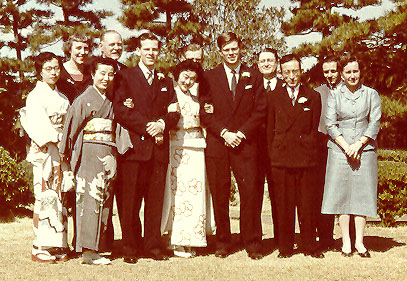 ---
Of my films taken in Hong Kong a few DVD's are available ! Click here for a list.
My photo's and those of my former colleague Hans Brinckmann were shown in the Fujifilm Square Gallery "Photo IS": 'Showa Japan seen through Dutch Eyes' from August 29th to September 30, 2008 at the Fujifilm's Headquarters in Tokyo. The exhibition drew 49.000 visitors.
A collection of my photo's of Hong Kong kong in the fifties will be shown from 17th March 2010 in the Tao Evolution Gallery, 13 Circular Pathway, Sheung Wan, Hong Kong
---
© Michael Rogge 2010
---
Previously Japan 1955 -57
Sequel: Tokyo, Japan 1959 - 60
Recapitulation of previous pages with photos and clips
---
The above photos also appear in my autobiography in Dutch:

Literature: