PLEASE WAIT UNTIL VIDEO CLIPS ARE DOWNLOADED !
| | |
| --- | --- |
| | RETURN TO TOKYO, JAPAN 1959 |
Nationale Handelsbank, Naka 8th Bldg, Marunouchi, Tokyo, 1959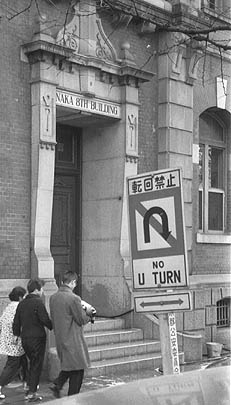 My Japanese drivers' license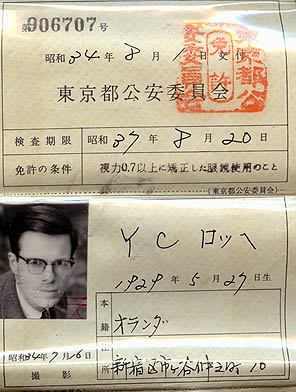 Day trip with family Jubishi to Chiba beach 1959.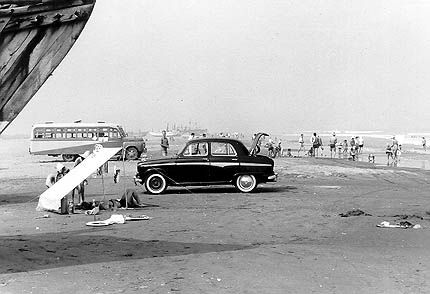 Husein Rofé gives a talk to Tokyo Subud group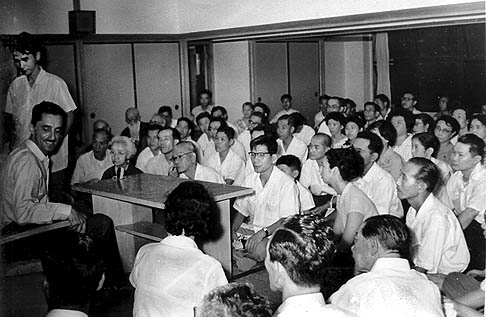 Versteegh-Meulemans with Husein Rofé, Tokyo, 1959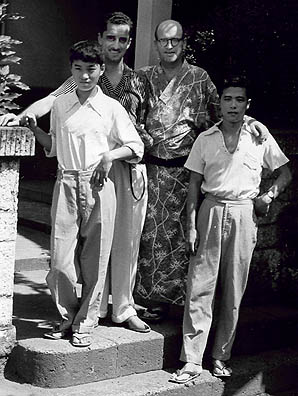 My house with Austin at the Datemachi-cho, Tokyo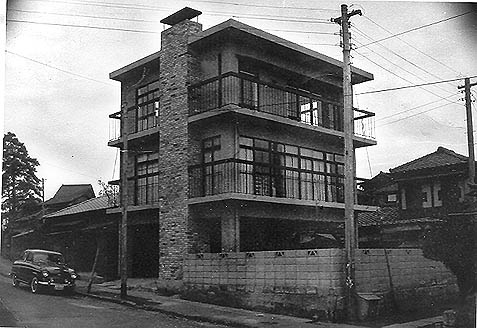 Former major of Amsterdam, d'Ailly visits us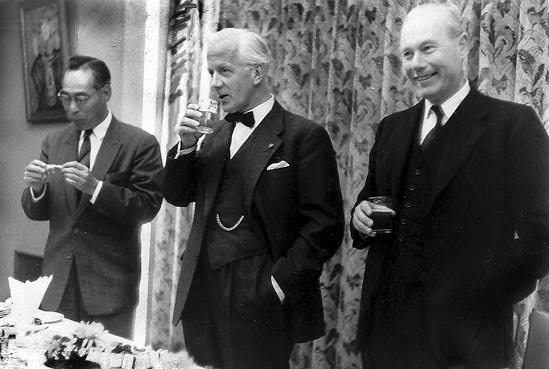 Ed & Gerda van der Elsken stay with me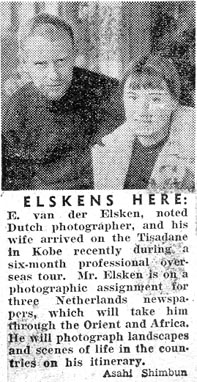 ........and visit a Zen monastry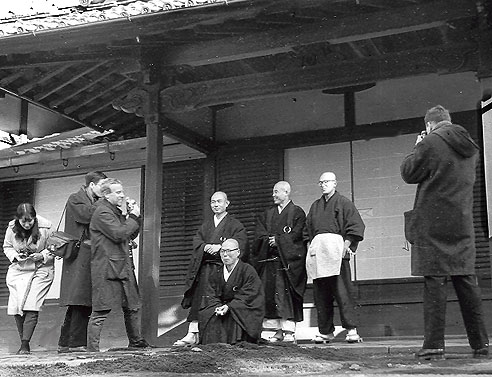 Tokyo bank staff in 1960: Arie Buitelaar, IJsbrand Rogge, Thom Blankvoort, Hatakenaka, Peter Wiersinga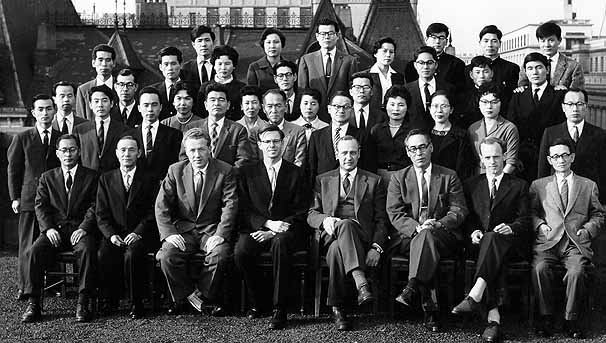 ---
Peter & Phia Wiersinga at Imperial palace lawn with my equipment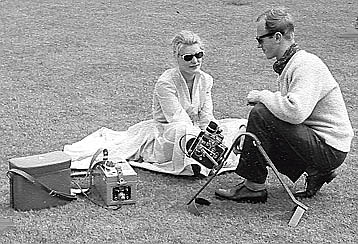 In a bath house.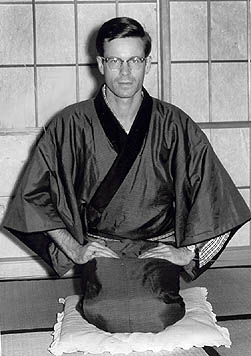 At Nikko grand festival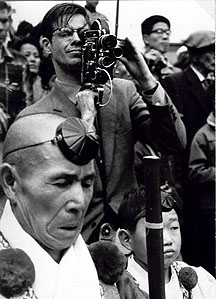 Mt. Fuji.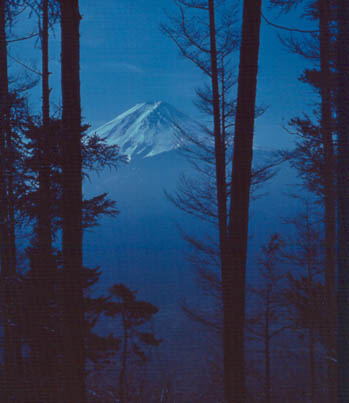 Lake Fuji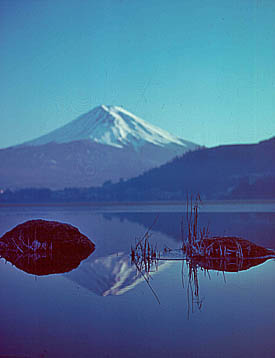 Early morning at Mt. Fuji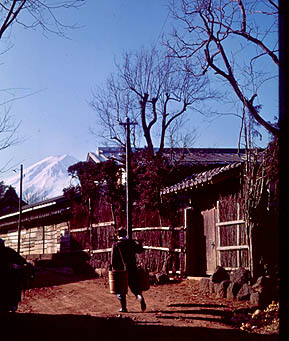 Buddhist temple Novice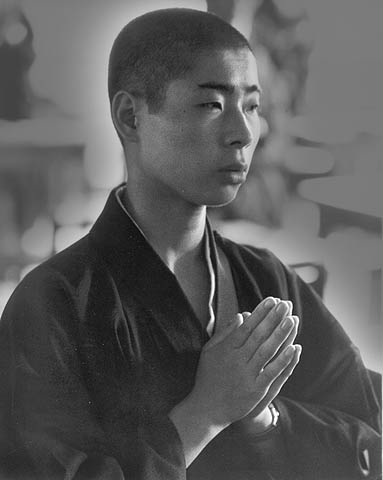 Scenes from my film: 'Zen'
---
Scenes from my film 'WASHO, living traditions in modern Japan'.
At a local festival wordt a shrine is being carried carried by youth shouting 'Washo!'.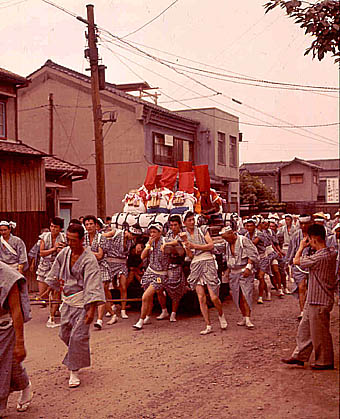 Demonstrations at the Ginza against extension Japanese-American Peace Treaty.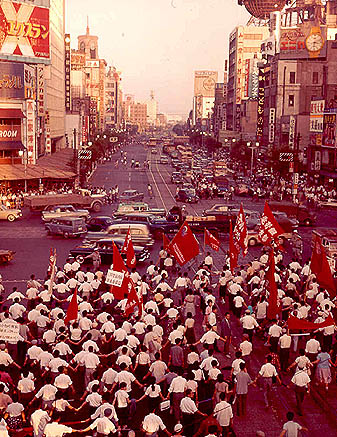 Hiwatari firewalking festival

| | |
| --- | --- |
| | |
Pearl diving at Izu peninsula
---
Of my films taken in Hong Kong a few DVD's are available ! Click here for a list.
My photo's and those of my former colleague Hans Brinckmann were shown in the Fujifilm Square Gallery "Photo IS": 'Showa Japan seen through Dutch Eyes' from August 29th to September 30, 2008 at the Fujifilm's Headquarters in Tokyo. The exhibition drew 49.000 visitors.
---
On the web since 20 March 2008, updated 15th October 2008
© Michael Rogge 2009
---
Next Returning to Europe
Previously Japan 1958 -59
Recapitulation of previous pages with photos and clips
---
The above photos also appear in my autobiography in Dutch:

Literature: