PLEASE WAIT UNTIL VIDEO CLIPS ARE DOWNLOADED !
To Hong Kong in pictures
1948 - 1950
At institute 'de Ginckel, Naarden'. IJsbrand/Michael fourth from the left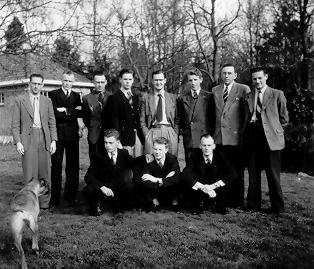 After completing his education at the HBS in Deventer, Netherlands, in 1948 Michael(IJsbrand) is faced with making a choice for his future career. He is urged to apply for a training course at an institute of a Dutch commercial bank, the Nederlandsch-Indische Handelsbank. Not that it was his first choice but he is consoled by the fact that it gives him an opportunity to escape the narrow boundaries of his homeland and travel East.
Last view of father in 1949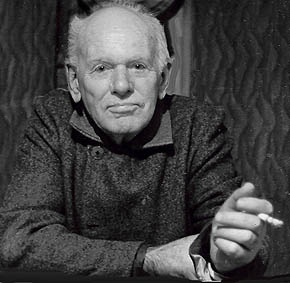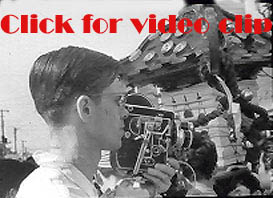 Video clip: Last birthday party in Amsterdam 1949 (click)
Shipping label, july 1949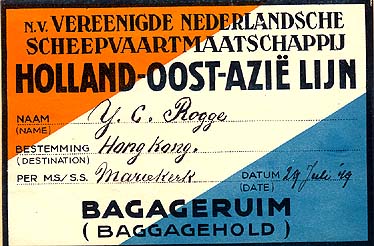 De Mariekerk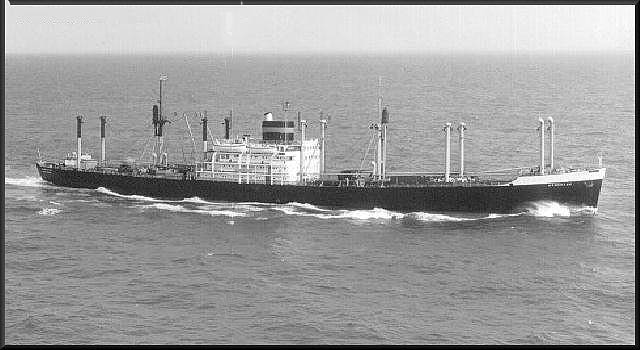 IJsbrand filming Genua with his 9,5mm camera.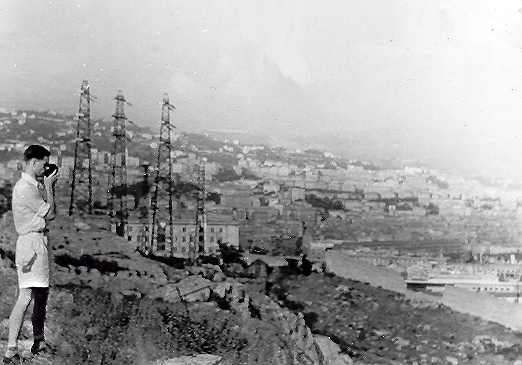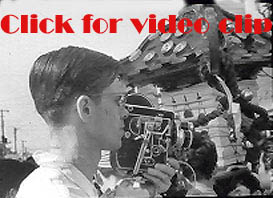 Videoclip: Gale in the Gulf of Biscaye.
Meeting his colleagues in Singapore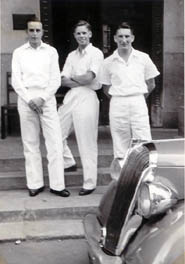 ..and those in Manila.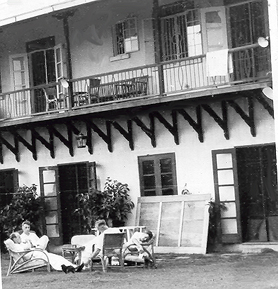 ---
IJsbrand on roof Macdonnell Road 62 in 1949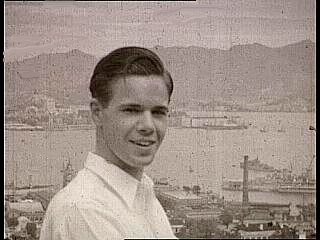 Hong Kong, the gigantic city
Hong Kong harbour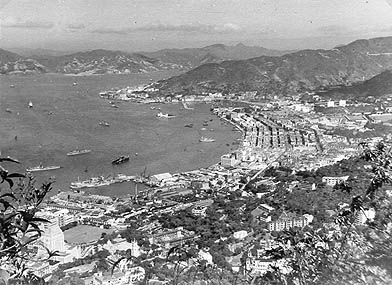 Staying in the mess at MacDonnell Road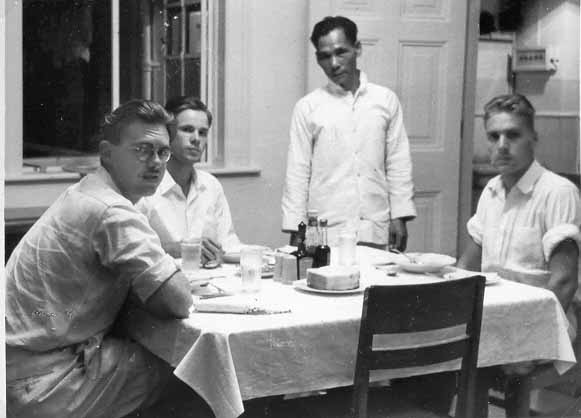 Des Voeux Road Central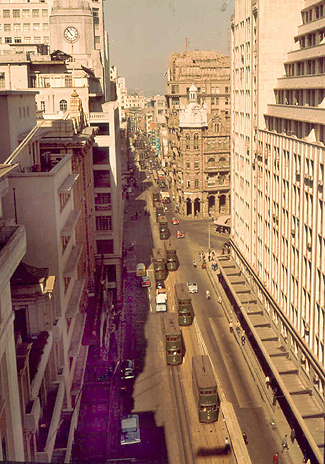 The office at Des Voeux Rd. Central, now demolished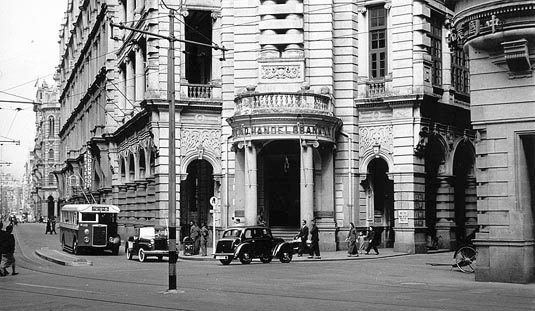 Queens Road Central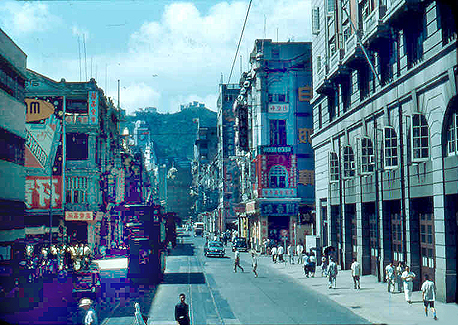 Ruins of WW2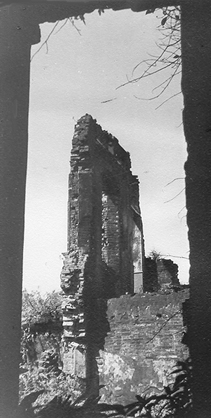 Peaktram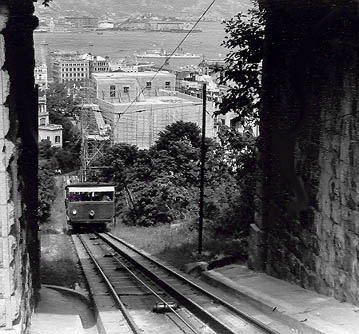 First exploration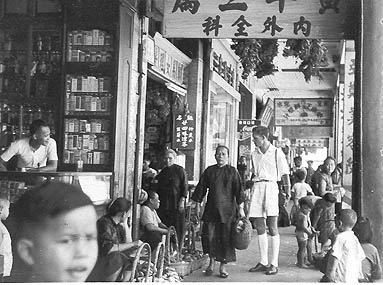 De Star ferry to and from Kowloon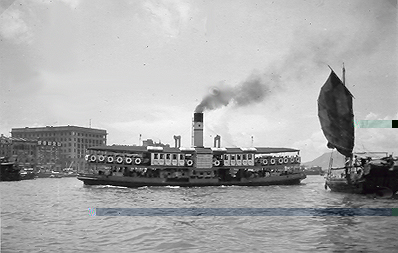 He meets Buddhist John Blofeld in Shatin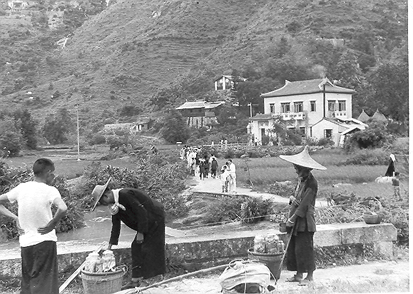 Mr. Woo of the Pure Land Buddhist Society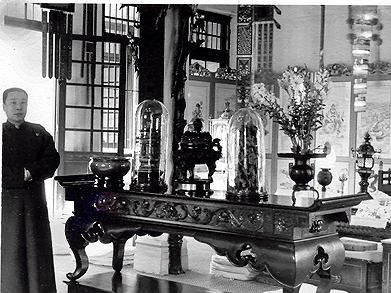 Buddhist Pure Land ceremony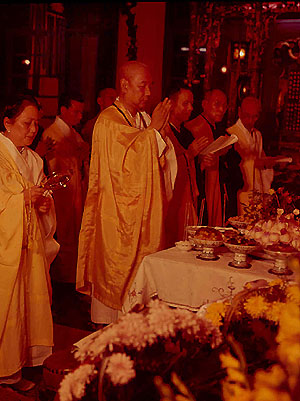 Starferry to Kowloon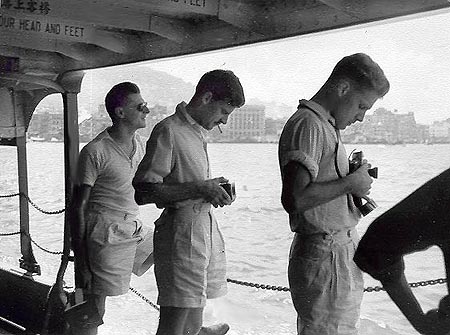 Cruising down the river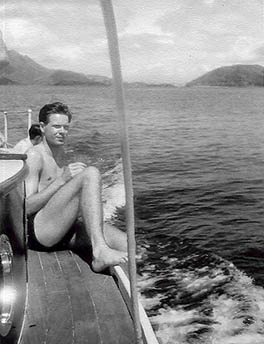 Video clip: IJsbrand on Big Wave Bay
Climbing the mountains in the New Territories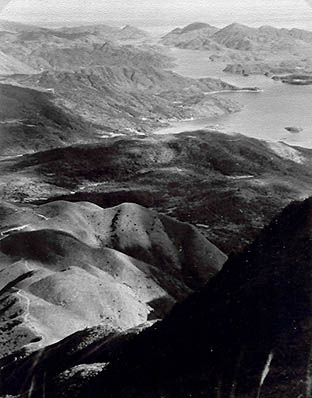 Tolo harbour, New Territories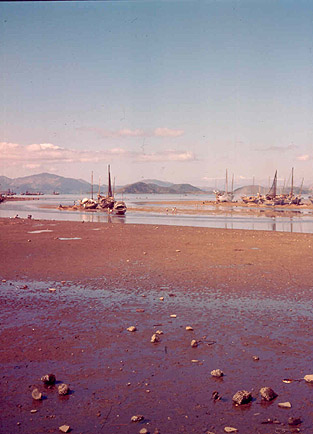 Xmas party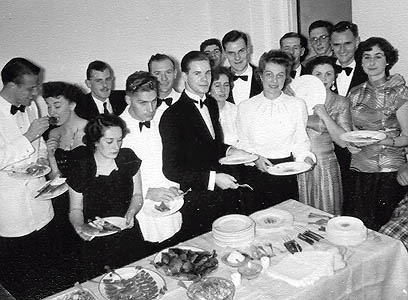 IJsbrand inspects results of his 9,5mm film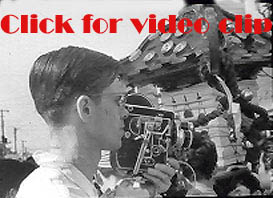 Video clip: IJsbrand on the roof of MacDonnell Rd. mess 1950.
Entertaining the crew of a Dutch warship on its way to Korea.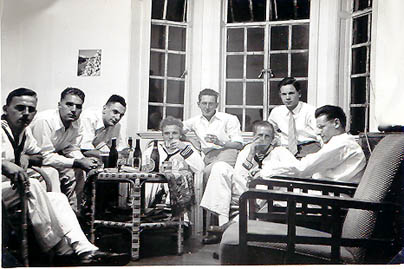 Doing Macao by bike.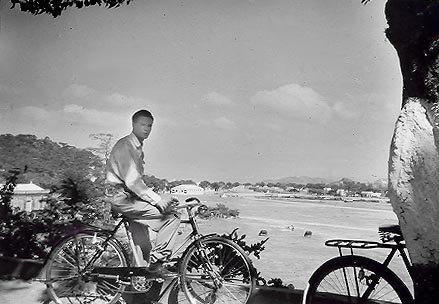 Fireworks home industry in Macau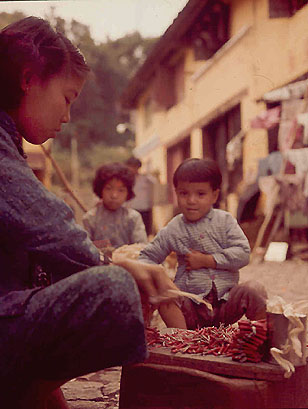 Dancing with Joy at Queen's birthday party.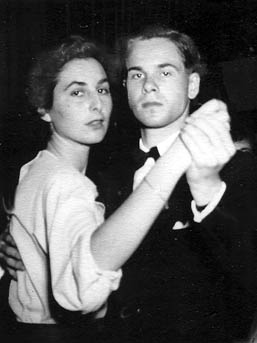 ---
See further:

---
Links:

Recommended reading:
Booth, Martin: Gweilo. Memories of a Hong Kong Childhood (2005)
Morris, Jan: Hong Kong(1997)
---
Recapitulation of previous pages with photos and clips
---
On the web since 17 September 2006. Revised 11 October 2017
© Michael Rogge 2017
---
Of my films taken in Hong Kong DVD's are available in Hong Kong! Click here for a list.
The above photos also appear in my autobiography in Dutch: